MergeCon Launches Fundraising Campaign On Kickstarter
Industry: Electronics
New Dynamic Digital Connection Network Set to Complete Development of Mobile Application
Chicago, IL (PRUnderground) May 2nd, 2015
Business cards have been a staple for decades, but in today's digital world a different solution is needed. MergeCon is launching a new network that seeks to keep users in contact with their connections at all times. Within the network, MergeCon provides dynamic, real-time updates to users ensuring they have the most recent contact information for anyone in their network.
MergeCon is geared to usher in an era where exchanging contact information is as simple as tapping two phones together. The application will assist those in business, social, or educational settings ensuring that when a user needs to contact someone in their network, all they need to do is pick up the phone.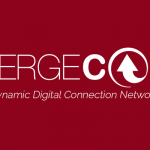 "We are looking to alter the way people exchange information," says D.J. Fluck, Founder of MergeCon. "The paper business card does not offer the same benefits a dynamic digital connection network can provide."
MergeCon will release its flagship application on iOS and Android later this year. Once the platform is developed, MergeCon will continue to expand the offerings using the platform as a base for future projects. The Kickstarter campaign will be used to raise $25,000 to fund the final stages of development of the application, and allow for a successful product launch.
To view and contribute to MergeCon's Kickstarter campaign, please visit https://tinyurl.com/mergecon.  The campaign ends on May 27, 2015 at 6:14 PM CDT.
About MergeCon Holdings
MergeCon is "The Dynamic Digital Connection Network" or The digital replacement for the business card.