SNM Global Holdings Plans to Take Equity Stake in GEC Organics Corp.
Industry: Agriculture
GEC Organics,("GECO"), has entered into an Agreement with SNM Global for the infusion of equity totaling $500,000 through the purchase of GECO Common Stock.
Alabama (PRUnderground) September 6th, 2019
GEC Organics Corp., Castleberry, Alabama, ("GECO") has entered into an Agreement with SNM Global Holdings, (Symbol; SNMN, OTCMKTS), ("SNM") for an equity stake of $500,000 to be made by SNM through the purchase of GECO Common Stock.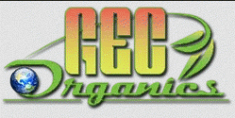 As part of its overall investment strategy, SNM, via its recent Regulation A filing with the SEC, https://www.sec.gov/Archives/edgar/data/1706907/000147793219005133/snm_1a.htm, will seek to invest additional capital for the development and expansion of GECO and continue to offer ongoing support for new opportunities.  "The successful completion and full funding of the SNM offering will provide the necessary working capital for GECO to increase its national, retail sales effort and explore new markets", said Peter Ubaldi, President & CEO.
In addition, the expansion of GECO's production will result in the increased availability of saleable Carbon Credits through its confirmed 10- year Validation with the Gold Standard Foundation, Geneva, Switzerland.  GECO is a worldwide participant in the effort to reduce Greenhouse Gas emissions. The market for the sale of these  emission reduction credits is acknowledged by a recent Wall Street Journal article; https://www.wsj.com/articles/once-unpopular-carbon-credits-emerge-as-one-of-the-worlds-best-investments-11565515800?mod=hp_lista_pos3
As its core business, GEC Organics , ( www.gecorganics.com ), is a producer of USDA approved, all-natural soil amendments from its 70-acre bio-solid remediation facility in Southern Alabama.  The Company sells its organic compost to farms, government installations, nurseries, landscapers and retail distributors nationally.
SNM Global, (OTC SNMN), is a publicly traded holding company building a portfolio of diverse, accretive acquisitions. ( www.snmglobal.com ).
Safe Harbor for Forward-Looking Statements.  This press release contains forward-looking statements within the meaning of Section 27A of the Securities Act of 1933 and Section 21E of the Securities Exchange Act of 1934.  These forward-looking statements are based on the current plans and expectations of management and are subject to a number of uncertainties and risks that could significantly affect the company's current plans and expectations, as well as future results of operations and financial condition.  A more extensive listing of risks and factors that may affect the company's business prospects and cause actual results to differ materially from those described in the forward-looking statements can be found in the reports and other documents filed by the company with the Securities and Exchange Commissions.  No information contained in this press release should be construed in any manner whatsoever as an indication of SNM's or GECO's future revenues or results of operations. The company undertakes no obligation to publicly update or revise any forward-looking statements, whether as a result of new information, future events or otherwise.
Disclaimer: The news site hosting this press release is not associated with SNM Global Holdings or GEC Organics Corp. It is merely publishing a press release announcement submitted by the company, without any stated or implied endorsement of the product, service or information above.