This Sunglasses Day discover designer sunglasses at VisionDirect
Industry: Eyewear
Celebrate National Sunglasses Day 2019 with VisionDirect.com.au
Melbourne, Australia (PRUnderground) June 11th, 2019
The sunglasses you wear to the beach, for hiking or just for a sunny day are not there just to make you look fashionable among others, but there is a deep-rooted reason embedded within them. The Vision Council aims to spread the awareness of how important a pair of sunglasses are and how they can protect your eyes from getting impaired by blocking away the harmful effects of the ultra-violent rays released from the sun.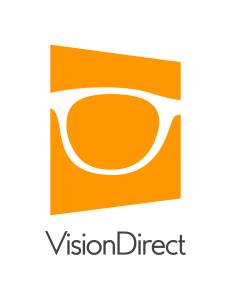 The campaign was launched by the Vision Council in 2017 to educate the people about the terrible effects of overexposure to sunlight and how they have to be protected before it is too late. Our eyes are way too delicate and wouldn't lose their power unless they get their well-deserved assistance. i.e, sunglasses.
What are the harmful effects of UV rays?
There are 2 types of UV Rays.
UV A rays can impair your core and inner vision.
UV B rays can damage the front part of your eyes which is very sensitive to light.
The aftermath of being exposed to sunlight with naked eyes can be irreversible and might also result in permanent blindness.
Some of these effects are :
• Retina regeneration
• Cataract
• Corneal sunburn
But why to go through all this when you could protect your eyes just with the right pair of sunglasses?
This Sunglasses Day onwards shield your eyes from UV rays with VisionDirect, by heading to our FLASH SALE where you can save up to 50% on hundreds of designer models and brands! To see all our deals visit our FLASH SALE PAGE.
If you are not sure that the glasses you choose from our site would look good on you or fit you.
Try our 3D Virtual Try-On feature to reassure yourself and try all of our products right from the comfort of your couch.
About VisionDirect
VisionDirect Optical Group – the world's leading designer glasses e-commerce company. With operations across Asia Pacific, Europe, and the Americas, our portfolio of domain properties are market leaders in over 20 countries, including SmartBuyGlasses.com in the US and VisionDirect.com.au in Australia.
Through our relationships with some of the world's leading suppliers, we've been able to provide some of the most exclusive eyewear brands such as Ray-Ban, Oakley, Gucci, Prada, and many more.
VisionDirect is working together with some of the world's top NGO's to restore eyesight in the developing world, giving some of the world's poorest communities an opportunity to change their lives.