UTOPIAS Promotion: Buy One, Get One Free!
Industry: Books
Special promotion for anyone who buys a personal copy of UTOPIAS. Buy one and get any one of my ebooks free for personal use or to send as a Gift Copy to anyone you wish.
Chicago (PRUnderground) March 24th, 2015
Buy one copy of UTOPIAS and get one free to send as a Gift Copy to anyone you wish. Or buy one copy of UTOPIAS and get another personal copy of any of my ebooks for free. Just sent me a copy of your proof of purchase from Amazon.com or Barnes & Noble ebook store and let me know where to send a free Gift Copy via email.
Free offer good through April 15, 2015 unless cancelled earlier or otherwise extended by author. Offer does not apply to Amazon Kindle sales in countries (Brazil, Japan, India, and Mexico) where Kindle Direct Publishing Select (KDPS) is required to earn maximum royalty discount.
Send your proof of purchase to viecelli@comcast.net with an email address where to send the free ebook. Tell me which of my ebooks you want me to send. You must mention this promotion offer in email. Offer also applies to any Gift Copies of UTOPIAS you purchase to send to others.
UTOPIAS, The Effects of Climate Change Almost Cause Human Extinction.
UTOPIAS is a science fiction story set in the near future when the effects of climate change cause massive global environmental catastrophe and the near extinction of the human race. Utopias is the name of the great megacity that stretches from Milwaukee to Chicago to St. Louis and is the Capital of the United Americas Continent (UAC). There are only nineteen of these large megatropolises left in the UAC, which is comprised of the former countries of Canada, United States, Central America and South America. Outside these megacities lie the Wilderness Areas where nature has finally been restored from global environmental disaster that nearly caused human extinction.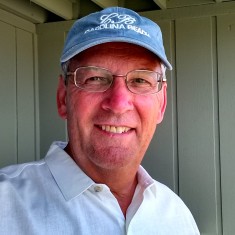 The year is 2199. It has been one hundred years since the remaining billion or so humans in the world have seen the light of day. They survived near extinction from the effects of climate change with the help of androids they created. The humans, called Primes, are still sleeping in millions of cryonic sleep chambers hidden in deep underground bunkers around the world waiting for the time when the world is healed enough to let them wake up. That time has arrived.
UTOPIAS is available in ebook format from Amazon Kindle Store and Barnes & Noble Nook Store.
About The Author: Don Viecelli lives in the Chicagoland area with his family. He attended Michigan State University and earned his MBA at Lake Forest Graduate School of Management in Illinois. He recently retired as a product marketing professional in the high tech industry and is pursuing a writing career. This is his forth full-length science fiction story. He has always enjoyed science fiction and plans to continue writing imaginative novels that explore the future boundaries of real science.
About Don Viecelli