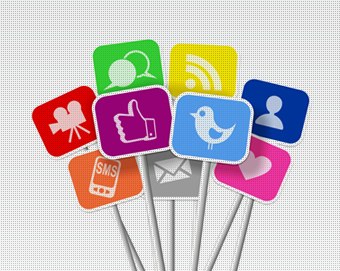 Social Media Press Releases Top SEO Companies Trust!
Rank Higher on Google within Minutes
SEO and Social Media All in One
Google News Source - Penguin/Panda Friendly
Creates Backlinks from a Google News Site
See Plans & Pricing
Testimonials
PR Underground's releases offer companies a cost effective SEO boost, directly targeting prospective clients and journalists. To sum it up: excellent customer service, user-friendly interface, affordable packages

Yasmina Ykelenstami, Producer - CNN

Blew the competition away!! A cutting edge SEO tool. PR Underground did for $40 what an SEO company could not do for thousands!!

Steve Kessler, CEO - Sunrise Premiuims

PR Underground was exceptionally helpful. They even tipped us off to the fact that our SEO was not what it should be, and walked us through how to remedy that — amazing! "

Nancy Rielle, CEO - VerveCards

Social Media Press Release has been out for a couple hours and my client has already gotten several calls. Now that is results!

Laura Hartwig, CEO - Laura Hartwig Design

Your social media press releases are so cutting edge that I recommend them to anyone who wants to rank on top of Google. Thanks for everything you do!

Inna Shamis, CEO - AvantGarde

Every time I submit a press release on PR Underground, traffic more than triples. They are top of Google rankings in minutes and being reposted everywhere.

Christopher Ford, Founder - Stitches 'n Dishes
Rank higher in search engines
Search Engine Optimization can be costly and take up to 3 months to rank on top of search engines, Our social media press releases allow you to fix outdated SEO and rank on the first page of search engines for under $20.00.
Appear in Google within 5 minutes
We are a syndicated Google News Source. Minutes after your social media press release is distributed, it appears on Google News. Your news will then be syndicated to specific interest sources.
SEO, Social Media, PR all in one
Our social media press releases are optimized for search, conversation and sharing. Gain immediate first page visibility on search engines, forums, news feeds, social networks and increases traffic to your website. You can reach a targeted worldwide audience with the click of a button.
Target hard to rank keywords
Save tons of money trying to rank on hard to rank keywords. Social media press releases allows you to quickly rank on those hard to get keyword phrases.
Immediately generate inbound links
Generate inbound links from relevant quality websites.
Share press releases VIA social media
Our social media press releases allow you to share YouTube videos, images and content on over 30 different social networking sites such as Facebook, Twitter, Digg and StumbleUpon.
Search engine Friendly Online Newsroom
Easily manage your release, images and company information in your own custom branded online newsroom.
Ranking Tips
Press Release Resources
Our Two Minute Guides
The Components Of A Social Media Press Release
Show Me
Creating Your Online Newsroom Help Me
Creating Your Social Media Press Release Help Me
Tips When Writing a Social Media Press Release A Must Read!!