14 Easy press release topic ideas (with real PR examples)
Industry: Press Release Tips
(PRUnderground) March 4th, 2019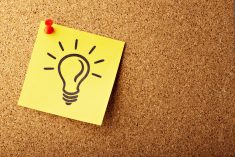 When someone searches your company in Google, it is important to have fresh and positive news about your business. It shows your company is active and growing. When a searcher doesn't find anything, or the news is old, people can sometimes wonder "What's wrong?" and assume the company is in trouble. Sometimes it can be hard to think of new press release topics, so here are some easy ones the PRunderground.com team came up with to get you started with links to real press release examples.
1) The Basics: If you have never distributed a press release about what your company does (or it has been a while), start with that. Even if you are an old company. It is a basic piece of content that you want out there on the internet.  Be specific and relevant in the headline so someone searching may find out about your company.
2) New Hires/Promotions: Start things off on the right foot when you hire a new important team member. Issue a press release about the new hire and their relevant experience or education. It will make them feel important to see their name in the news, and it will show readers that your company is growing in the right direction. Announcing a key promotion for an existing employee can have a similar positive effect for the person and the company. (See real example)
3) Awards: If your company (or an employee) has been nominated or won an award, this is a great positive announcement to distribute. (See real example)
4) New Product/Service: If you have a new product or service, let people know via a press release. Have specifics about the type of product or service in the main headline for best Google search results. (See real example)

5) New Client: If you have a major new client, or a client in an industry you are expanding into, a press release can make the client feel important, and show that companies are interested in your product or service. Of course be sure to get the client's permission! (See real example)
6) New Partnership: Have a new strategic partner? Announce it to show growth and make your new partner company feel important. (See real example)
7) Company Growth: If you are able to announce company revenue growth in dollars or even percentages, this can be a very straightforward way to let people know your company is successful. (See real example)
8) Exhibiting or Speaking at a Conference: If your company is exhibiting at a conference, or speaking at one, a press release can get the word out and help attendees seek you out at the conference. It can also show domain expertise. (See real example)
9) Hosting a Conference Or Webinar: If you are hosting a conference or webinar, issue a press release (with subject area and industry in the main headline) to attract attendees and show industry expertise. For conferences be sure to include the city location. Recorded webinars can live on as evergreen content so the more publicity around them the better. ( See real example)
10) New Office Location: Opening a new office? Announce it to show company growth and potentially rank up in local search results. (See real example)
11) Charitable Activities: If your company is donating time or money to a worthy cause, let people know. It demonstrates your company is positive for the community and may even link your brand to a well known charitable organization. (See real example)
12) Company Anniversaries: Have you hit your 1/5/10/20+ year in business? Announce it! This shows long-term success as a business. (See real example)
13) Announcing career or Internship opportunities: If you are hiring employees or interns, put out a press release with the specific job titles and locations and it may just show up in Google Searches by good candidates. (See real example)
14) Market Reports: If you have unique statistics or trends you can create a report about, issue a press release on an going basis (Quarterly? Annually?) and your company can become known as experts in that domain. (See real example)
It would not take long to write a press release on any of these topics. So make a press release calendar and keep a continual stream of company news out there on the internet. Who knows, your next client, employee, investor, or partner could just happen to read it.