Brand your press release report with your logo (New!)
Industry: Site Updates
(PRUnderground) May 21st, 2020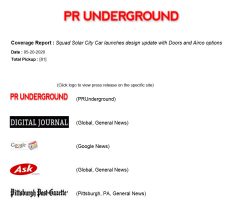 Now you can add your company logo (or your client's logo) to the top of the PRunderground.com press release pickup reports to customize it. The default is still the PRunderground logo a the top of the reports (see image to the right), but this lets you replace that with your own logo (see images below).
This option is great for PR, SEO and Marketing agencies who want to present the personalized report to their client or for in-house marketers to brand the pickup reports for management at your own company. It gives it more of a custom, white-label feel.
The first image to the above right is the current report cover with the PRunderground logo. The two images below show reports that have been customized with the company's logo.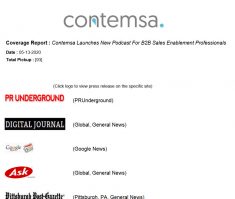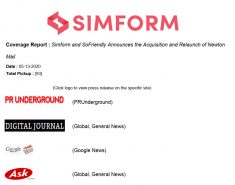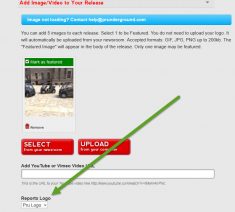 First be sure you have your company logo uploaded to your Newsroom. You can edit your newsroom to add a logo.
Then when you are creating your press release in the system, look for the "Reports Logo" dropdown box in the "Add Image/Video to Your Release" section and then select the logo from the newsroom.
You can watch the quick demo video below to see how to do it (don't worry, it is quick and easy to do). Any questions? Contact Us.