Foursquare: Not Just for Recess Anymore
Industry: Blog
(PRUnderground) April 7th, 2010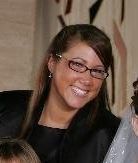 In today's world, its crucial to be ahead of the game; you have to know what's hot and what's not. Foursquare is hot.  Don't think this is some game you play outside on the blacktop with that red kickball. No, no my friends. Foursquare is a new social networking concept, where users "check in" at different locations around their cities, and earn coveted badges.
Example: I was at my local Starbucks. Using my blackberry, (foursquare is designed to be used on smart-phones because you check-in when you are out and about) I logged into my foursquare account, checked into this specific Starbucks location, and chose to share it with my friends, both through Twitter and Facebook.
One of the goals of foursquare is to, "Share your experience with friends." Their site explains it best:
Think of foursquare as an "urban mix tape." We'll help you make lists of your favorite things to do and let you share them with friends. Think beyond your standard review – we're looking less for "The food here is top notch" and more for "Go to Dumont Burger and try the most amazing Mac and Cheese ever." Foursquare will keep track of the things you've done, help you create To-Do lists and even suggest new experiences to seek out.

As you check-in around the city, you'll start finding tips that other users have left behind. After checking-in at a restaurant, it's not uncommon to unlock a tip suggesting the best thing on the menu. Checking-in at a bar will often offer advice on what your next stop should be. Every tip you create is discoverable by other users just by checking-in.

So many businesses and brands are joining the foursquare bandwagon, and offering benefits to their customers. If you become the Mayor of a particular location, (the Mayor title is awarded to a user who checks into a location more than anyone else) you could even earn freebies from said location! Carrabba's Italian Grill and Pinkberry are just a few out of the HUNDREDS of venues that offer foursquare related perks. There is even talk about launching a new tool for businesses to better understand their clientele.
My favorite part of foursquare is unlocking badges. They are icons that you proudly display on your home page of the site, and have no real use or purpose. Yet, I must have them. I will unlock the Starbucks badge in a matter of days.
Foursquare is a fun way to see what all your friends are doing, and an ever greater way to learn about your city. I've noticed that Foursquare works best in large cities and not rural towns, but that doesn't mean you can't check in. There have been locations I have needed to add, because they were not found as of yet. Here in Brewster, NY, not many people check-in or leave tips and suggestions. When I was in NYC and Albany, there were lots more people actively using foursqaure.
I know that we live in a scary world, filled with lots of weird people, so I try to be as safe as I can about where and when I check in. Some people check in when they are at their home, and some even add their home address (NOT A GOOD IDEA). Use common sense, and be safe about what you share.  I'm a nerd and read the privacy statements on these sort of sites, and thankfully, the foursquare service is bilateral. What does that mean?
For the most part, information you submit to the Service will be available only to users you designate as Foursquare 'friends.' 'Friend' relationships on the Foursquare Service are bilateral, meaning each party must approve of the friend linkage before it is enabled.  You can limit the amount of your Foursquare Service activity that is shared with your Foursquare friends through your privacy settings.
Be safe. Have fun. Check in often.