Social Media Boosts: A new offering from PRUnderground.com
Industry: Social Media
(PRUnderground) October 15th, 2015
After testing the concept for the last year, PRUnderground.com is now offering Social Media Boosts to press releases for an add-on price of $14.99 per press release. It typically greatly increases the number of likes and views that any post about your press release will receive. Currently, it must be set up by contacting us.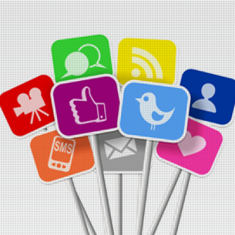 What does it do? As you probably know from using a site like Facebook, those sites often limit how many people (even your own followers!) view your latest post. So when PRUnderground posts a link to your press release on our Facebook or Twitter profiles, only a subset of the total audience sees the release link based on their algorithms.
Unfortunately, this is how these sites have evolved and we can not change that. But we can pay to boost the reach of the post that has your press release mentioned in it. So if you have press release that you want to get extra social media exposure, try our Social Media Boost and we will fine tune the boost to reach the optimal audience. Contact us to set up the upgrade.
Here is an example of one we boosted: